Technology
Rubber molding (Molding—Shipping Inspection)
Molding
Rubber materials are carefully selected from raw materials and get various tests and inspections. Having gone through these processes, the rubber materials are then placed on automatic molding lines and molded precisely by highly skilled operators. Cutting-edge equipment with the ability to handle a wide range of products—such as injection molding machines, press molding machines, extrusion molding machines, and elastomer molding machines—is a unique part of Seien Gum Industrial, who has developed an unmatched depth of knowledge concerning to rubber.

By combining a rubber injection molding machine and an automatic demolding machine, we can produce high quality door grommets. In addition, by using production line inspections, information gained through inspections can be fed back to the molding process in real time.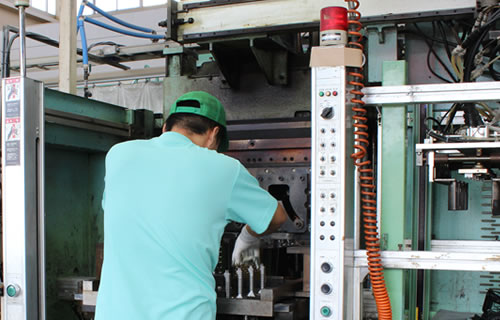 Unique rubber injection molding machine and automatic demolding machine combination
An automatic demolding machine is a machine in which a robot removes a product from a mold. Combining a rubber injection molding machine and an automatic demolding machine allows us to make the time for rubber to cure through vulcanization constant, which in turn enables more stable quality. In addition, this reduces the burden felt by workers, increasing productivity.


We produce tubes using chloroprene rubber and highly oil-resistant acrylic rubber.
Products created through the extrusion molding process go through a large number of processes: extrusion ⇒ immersion to prevent adhesion ⇒ primary vulcanization ⇒ loosening ⇒ (secondary vulcanization) ⇒ cutting ⇒ visual inspection ⇒ count and packaging.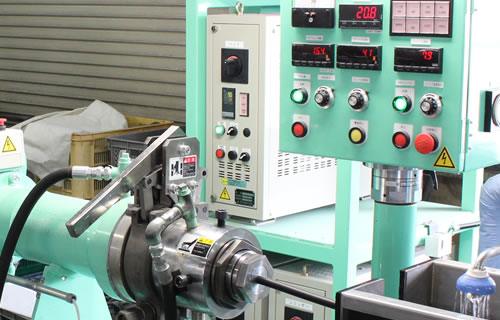 Vulcanization tanks enable the handling of large-variety small-lot production
Vulcanization tanks work in batch system and have features that allow for the handling of products of various sizes. Employing vulcanization tanks for the vulcanization of molded raw rubber means that we are able to handle large-variety small-lot production.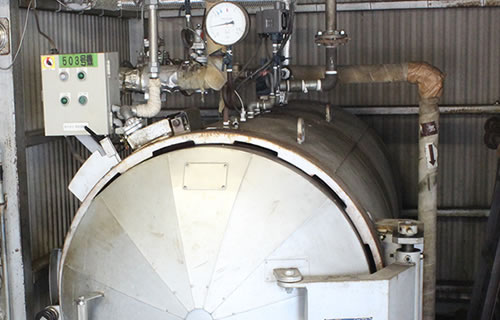 The raw material elastomer is known as a thermoplastic resin. At ordinary temperature, it has elasticity like rubber, and melts like plastics at high temperatures. This means it is a recyclable material, allowing for the effective use of resources. We produce grommets using this thermoplastic resin material (elastomer).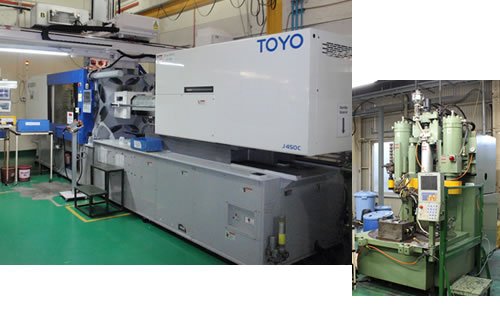 Capable of handling complex shapes by applying automatic demolding technology
We apply the automatic demolding technology developed with rubber injection molding. By this method we are able to handle complex shapes of elastomers that were conventionally considered difficult to manufacture because that cannot be removed from molds by only pulling out in one direction.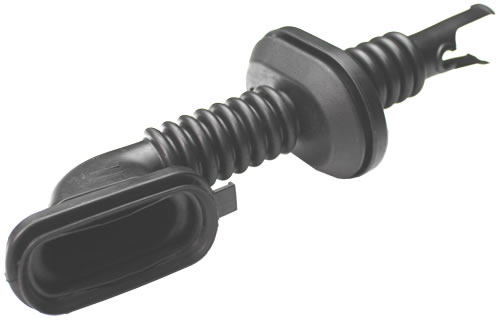 Capable of insert molding
Unlike heat-hardened rubber molding, elastomers do not require the mold to be heated to high temperature because they harden by cooling. This means it is also possible to insert heat-sensitive resins such as PP inside when molding.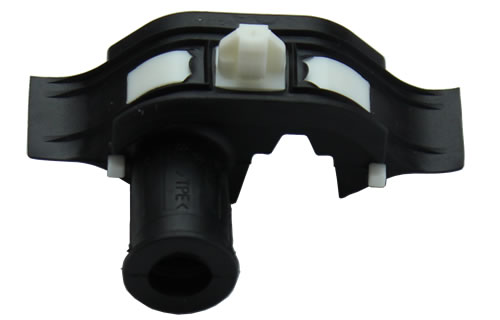 Capable of handling various required specifications
We have created a system through joint development with raw material manufacturers that allows us to supply elastomers corresponding to various specifications.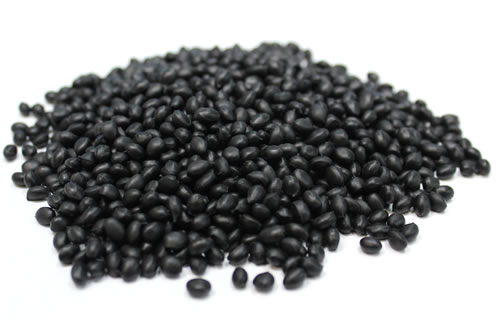 This is a molding system that combines high-performing liquid silicone rubber and a molding machine that injects this liquid silicone rubber in a precise and stable manner. The entire process, from mixing to molding, can be automated. This facilitates the molding of high quality products while also simplifying and shortening the process.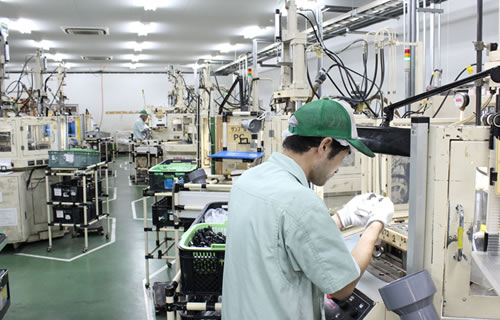 Shipping inspection
Molded products are inspected according to our quality control system before being delivered to our customers in a responsible way. Seien Gum Industrial takes pride in this quality control system. This rather overstrict system ensures no problems get through, from the manufacturing of materials to shipping. Our quality control system is a manifestation of our passion that expresses desire to deliver better products to the next generation.
Visual 100% inspections conducted by inspectors.
Visual 100% inspections of all products are conducted by in-house certified inspectors in order to confirm that our manufactured rubber products meet the quality required from our customers.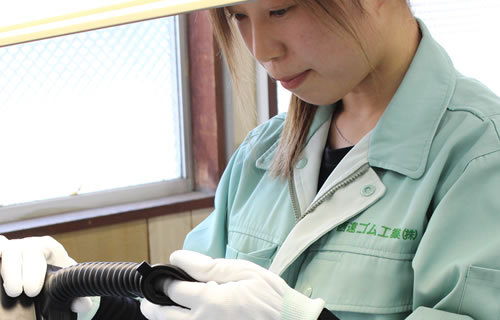 Precise dimensional inspections for each lot
Dimensional measurements are conducted for each lot using projectors and other inspection equipment. For extruded products, inspections examining thickness using calipers are conducted for each lot.